Northwest Washington Indian Health Board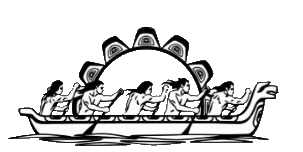 Diabetes Program
​
The goal of the Four Tribes Diabetes program is to improve the health and wellness of the tribal communities served by providing culturally appropriate diabetes prevention and education services.
​
Program activities the Board supports include:
Providing Medical Nutrition Therapy for community members as requested by tribal providers. This could be for diabetes prevention, weight loss, high cholesterol or GI issues.


Planning and implementing our Northwest Tribes Fitness Challenge now in its 20th year.


Providing nutrition education to support local fruit and vegetable programs at each tribe.


Collaborating with community programs including Early Leaning, Senior/Elders Nutrition and Commodity Foods in developing and encouraging healthy menus and food distribution.


Collaborating and assisting Early Learning and Diabetes Prevention programs in implementing healthy lifestyle curriculum into tribal programs as requested.


Providing health promotion messages to community members in a social marketing format which tie into the goals of our program.


Support tribal diabetes programs

Program Activities:

Registered Dietitian/Certified Diabetic Educator provide Medical Nutrition Therapy and Diabetes Self Management Education to those community members with diabetes.


Providing group education as requested by diabetes coordinators.


Assisting diabetes coordinators with annual Indian Health Services diabetes audit.

Monica Sulier is a Registered Dietitian/Nutritionist(RDN) as well as a Certified Diabetes Care and Education Specialist(CDCES) and has been working for the NWWIHB for over 13 years. She coordinates the Four Tribes Diabetes Program and provides services to support our tribal diabetes prevention programs.
Northwest Washington Indian Health Board