Northwest Washington Indian Health Board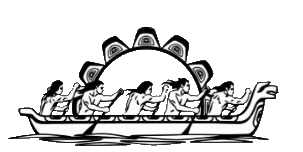 Northwest Washington Indian Health Board application for Supporting Tribal Public Health Capacity in Coronavirus Preparedness and Response CDC-RFA-OT20-2004
​
The NWWIHB provides support for six tribal communities. Each tribal community is unique and vary in size and capacity and all of our communities has been negatively impacted by the Coronavirus. Tribal public health capacity and infrastructure continue to be under-resourced.
​
The communities we serve have been disproportionately affected by COVID-19, including limited access to testing, insufficient funding to support adequate staff and technical support for infection control, as tribes implemented shelter in place community members struggle with impacts increased isolation, lack of access to internet, and loss of income. Chronic disease and diseases of despair such as drug addiction and overdoses and behavior health problems have been elevated since the stay at home order was declared for our tribal communities on March 16th 2020.
​
Our tribal health systems have had difficulties accessing test kits, accessing personal protective equipment as well as shortage of staff and technical support. Our tribal communities have had to furlough staff and do not have the resources to effectively deal with the overwhelming Public Health crisis the Coronavirus has posed. Effective communication between Tribal communities and within each Tribal Community during this pandemic has been challenging.
​
Purpose: To conduct public health enhancement activities in response to COVID-19 in the areas of improving communications as well as countermeasures to assist in stopping the spread of the virus. Since the incidence of overdoses and domestic abuse have risen for many of the tribes we represent, we hope to be able to use funding to educate and provide strategies that support the individual tribal programs who are addressing these issues. Although the timeline to recovery activities is unknown, we hope to assist in supporting these in a culturally sensitive way.
​
This is a grant funded project that will end 6/9/2023
Northwest Washington Indian Health Board