Northwest Washington Indian Health Board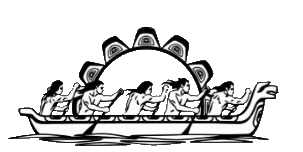 PULLING TOGETHER FOR NATIVE HEALTH
SERVICES
The Indian Health Board will augment the health care services and public health services to the Native people in the Pacific Northwest.
​
Diabetes Education
The Indian Health Board provides patient diabetes education through the respective Tribal Health Clinics. We employ two Registered Dietitians, both of whom have credentials as Certified Diabetic Educators. We also sponsor community events to raise awareness of diabetes, and promote healthy nutrition, and healthy lifestyle choices.
​
Environmental Health Services
We provide inspection and surveillance services for tribal facilities and institutions located on the Lummi, Nooksack, Swinomish and Upper Skagit Reservations. We also conduct training and perform assessments of health conditions within the Indian communities.
Areas of service include:

Food handler training
Injury prevention studies
Water system surveys
Food service inspections
Environmental investigations
Child care surveys
Occupational health consulting
Northwest Washington Indian Health Board